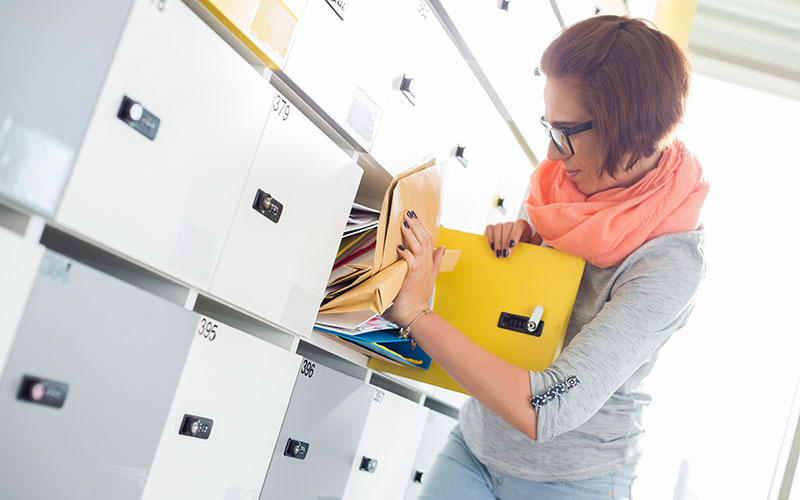 Is your office storing paper files in filing cabinets? 
Most businesses don't realize the true cost of owning file cabinets each year. The costs related to file cabinets stretch well beyond the initial capital investment.
For small businesses and large corporations alike, office space is expensive and often remains one of the largest costs. Commercial real estate prices average around $15 a square foot. A single file cabinet occupies about 16 square feet — allowing for room to open drawers and room to access the documents. That's a minimum of $240 before taxes each year for one file cabinet. Multiply that for each of your file cabinets and that number grows quickly and it recurs year after year.
Paper file storage creates additional hidden costs as well. Many businesses have entire rooms dedicated to paper storage — space that could be used for employee workspace.
Then there is the time spent filing papers or looking through drawers and folders searching for paperwork, papers that can be easily misplaced or lost. Additionally, only one person can use a file at a time and may be unavailable. All it takes is damage from a flood, smoke, mold, or a rodent to lose that information.
Eventually, when the paperwork is no longer needed, there is the time and cost of shredding confidential files or recycling stacks of documents.
Why not circumvent all of this and switch to digital? Documents can easily be scanned, stored and organized in a secure internal network or  with a cloud service. To reduce operating costs, free up valuable office space and improve workplace efficiency — try going paperless.
For more information on document scanning from the experts at GrandScan, please contact us here or call us directly at 616.608.7477.